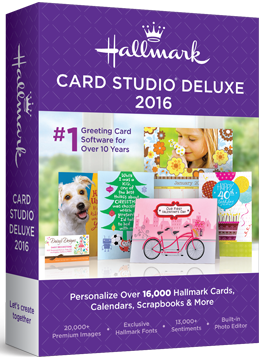 Works with Windows XP, Vista, 7, 8 or 10.
Introducing Hallmark Card Studio® 2016 Deluxe
For more than 100 years Hallmark has designed greeting cards for life's special moments. Hallmark Card Studio® Deluxe 2016 extends this tradition, making it easy to create one-of-a-kind Hallmark cards as unique as the people you care for.
MORE! 16,000+ Hallmark Cards & Creative Projects!
IMPROVED! 20,000+ Premium Graphic Images!
MORE! 13,000+ Hallmark Sentiments!
NEW! Card Designs, Matching Envelopes, Photo Projects, 3D Projects, Calendars, Themed Party Sets, and More!
MORE! Exclusive Hand-Crafted Hallmark Fonts!
PLUS! Built-in Digital Photo Editor!
NEW! 2016 Video Tutorial Gets You Started Fast!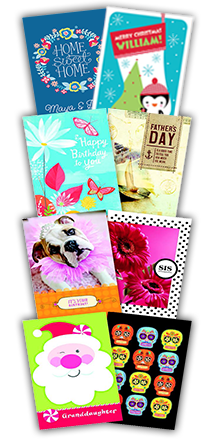 More Cards Than Ever Before!
Birthdays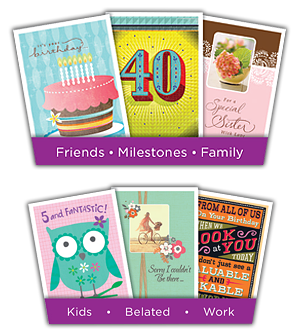 Special Occasions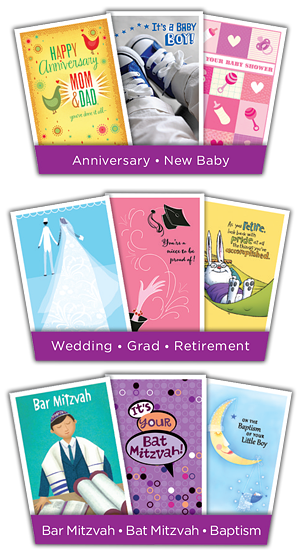 Collections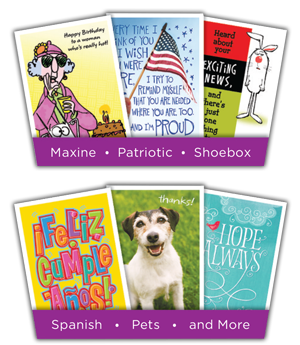 Hallmark Graphics Collection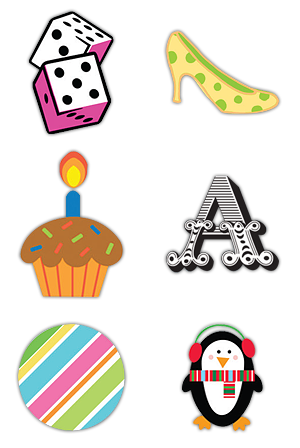 Digital Photo Editor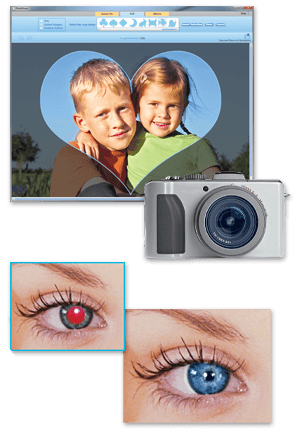 Everyday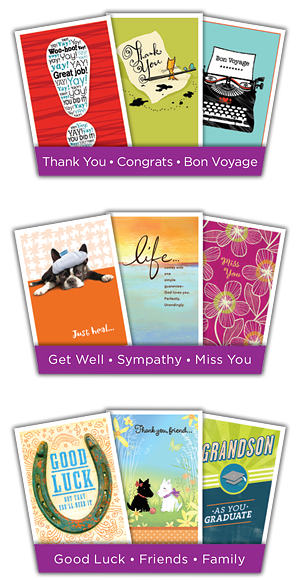 Holidays

More Creative Projects!

System Requirements
Windows® XP, Vista®, 7, 8 or 10
Intel® Pentium® 4 or faster
1 GB RAM
DVD Drive (for Box Version)
Color Printer
Internet Connection Required to Use Download Version