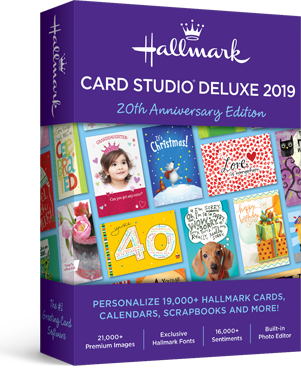 Compatible with: Windows 10, 8, 7, and Vista
INTRODUCING

Hallmark Card Studio® 2019 Deluxe

For more than 100 years Hallmark has designed greeting cards for life's special moments. Hallmark Card Studio® Deluxe 2019 extends this tradition, making it easy to create one-of-a-kind Hallmark cards as unique as the people you care for.
MORE! 19,000+ Hallmark Cards & Creative Projects! (7,200+ more than standard edition)!
IMPROVED! 21,000+ Premium Graphic Images! (7,500+ more than standard edition)!
MORE! 16,000+ Hallmark Sentiments! (5,000+ more than standard edition)!
NEW! Card Designs, Matching Envelopes, Photo Projects, Coloring Cards, Scrapbook Pages, Invitations, Recipe Cards, Stationery, 3D Projects, Calendars, Themed Party Sets, and More!
PLUS! Built-in Digital Photo Editor!
PLUS! Get $240 in Bonus Software + Gifts Absolutely Free!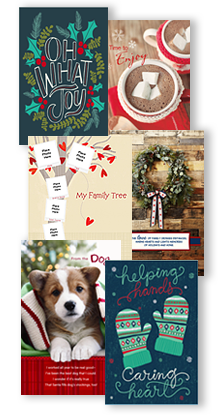 More Cards Than Ever Before!
Birthdays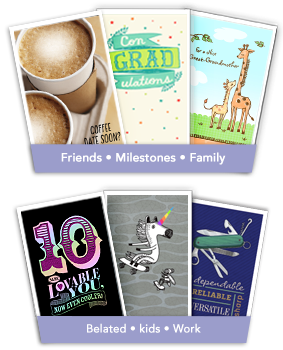 Special Occasions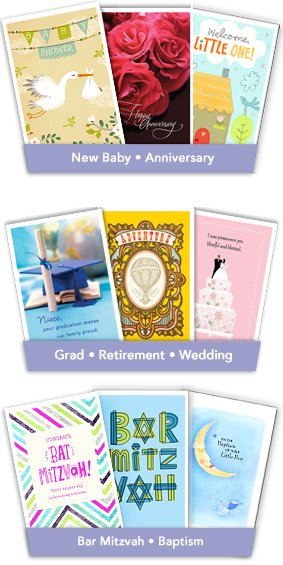 Collections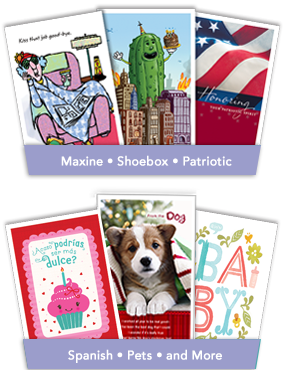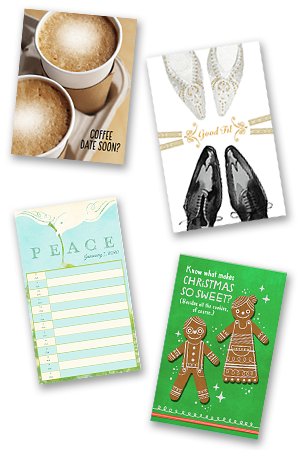 Digital Photo Editor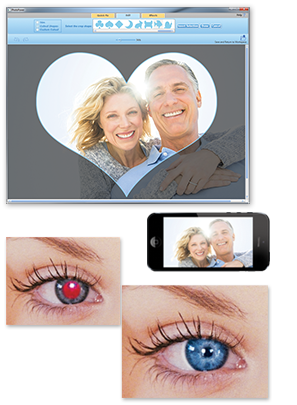 Everyday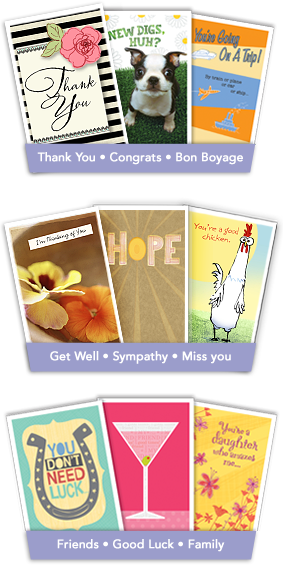 Holidays

More Creative Projects!

System Requirements
Windows 10, 8, 7, and Vista
Intel® Pentium® 4 or faster
1 GB RAM
DVD Drive (for Box Version)
Color Printer
Internet Connection Required to Use Download Version